Alabama Hospital Reduces Readmissions
May 17, 2022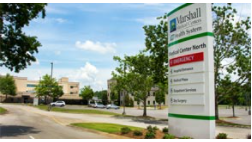 Marshall Medical North – Guntersville, AL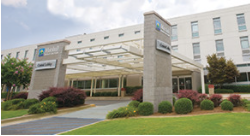 Marshall Medical South – Boaz, AL
Marshall Medical Centers provides comprehensive inpatient and outpatient healthcare services serving the residents of Marshall County and the surrounding area (population about 125,000) with two hospitals: North, a 90-bed hospital located in Guntersville, AL and South, a 150 bed hospital located in Boaz, AL.
Named by the Joint Commission as a "Top Quality Performer" among America's hospitals, Marshall Medical Centers has implemented risk reduction strategies to decrease 30-day readmissions, focusing on THA/TKA and COPD patients.
In order to keep readmission rates low for THA/TKA patients, the team implemented the following:
Joint Academy – This 45-minute class reviews everything that the patients can expect going into surgery and how to take care of themselves once they go home.
In-house education – Prior to discharging, all of the patients are visited by one of our case managers to discuss self-care management once they go home and also ensure that the patients are aware of the time and date of follow up appointments.
Follow-up calls – Made 3-5-day post discharge and two weeks post discharge to ensure patients are following all discharge instructions and discuss any issues.
All COPD patients receive a visit from an RN Case Manager prior to discharge and receive the following resources:
Zone Magnets – Three color coded magnets that are used to indicate how patients are feeling that day and specific instructions to follow.
Educational Literature – Brochures to help educate patients on their disease and how to take care of themselves.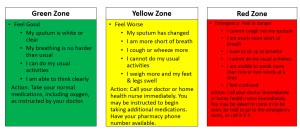 As of December 2021, Marshall Medical Center South has been successful in decreasing preventable readmissions and has met the 1% reduction target goal. Current data show an average rate of 11.2%, a decrease of 1.6% over 2019 baseline (12.8%). Congratulations and good work!
For more information, view the entire Community of Practice presentation at:  https://quality.allianthealth.org/conference/hqic-community-of-practice-cop-call-reducing-readmissions-successful-rural-hospital-strategies/