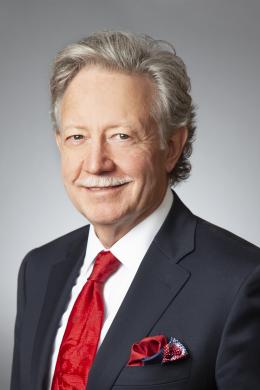 Dennis White, MSIT, DHA
President & CEO
Dr. Dennis White is the president and chief executive officer of Alliant Health Solutions, a $30 million nonprofit family of companies helping governmental agencies ensure health care quality is improved and tax dollars are used appropriately in the administration of public sector health care programs. Under his strategic leadership, Alliant has expanded its operations to 17 states, with offices in Florida, Mississippi, North Carolina, South Carolina and Texas. In 2022, Alliant received the honor of being named one of the "Best Places to Work" by the Atlanta Business Chronicle for the 11th time.
Dr. White's experience in health care and information technology spans more than 25 years. He has dedicated his career to executing state and federal government contracts that center on improving health care quality and efficiency for patients.
Heavily involved in the community, Dr. White is the immediate past chair of the Georgia Health Information Network (GaHIN). He also serves as an advisory board member for Open Hand, the Metro Atlanta Chamber of Commerce, the Institute of Health Administration, and the Center for Health Information Technology at Georgia State University's (GSU) Robinson College of Business. In addition, Dr. White has served as an adjunct professor at GSU for more than four years.
Dr. White holds a bachelor's degree in accounting from Christian Brothers University, a master's degree in information technology from the Georgia Institute of Technology, and a doctorate in health care administration from the Medical University of South Carolina.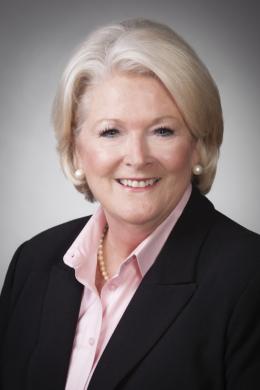 Carol Allen, A.S. CSSBB
Executive Vice President, Operations & Chief Operating Officer
Carol Allen is the executive vice president and chief operating officer at Alliant Health Group. She is responsible for the primary business units of operation, including the Medicare Network of Quality Improvement and Innovation Contractors, End-Stage Renal Disease Networks, State Medicaid and Private Insurer contracts. In addition, Allen participates in developing and executing corporate strategies designed to enhance current market share, generate new business opportunities and forge strategic partnerships.
With her experience in hospital and Medicaid contract operations, Allen is skilled in quality improvement, health care data and informatics, utilization management, oversight of Medicaid waiver programs, program integrity compliance reviews, and Nurse Aide Training and Registries. Her expertise in operations, project management and contract implementation in the health care industry span 35 years.
As the chief operating officer, Allen directs a professional, multi-disciplinary team in developing, implementing and evaluating national and local quality improvement projects and initiatives for preventive, acute, chronic, and long-term care with a focus on health equity and promoting healthy behaviors. Before joining Alliant, she managed operations for a hospital-based outpatient clinic, hospital information systems and private surgical practice. Allen has an associate's degree in liberal arts from Gainesville College and is a Six Sigma Black Belt.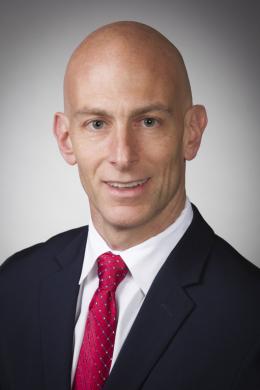 John Slaughter, BSC
Chief Information Officer
John Slaughter is the chief information officer at Alliant Health Solutions. He is responsible for Alliant's information technology (IT) systems provided to its employees and customers, including data analysis and reporting. Slaughter works with internal users and external clients to determine all IT requirements, including ongoing and ad hoc reporting, system enhancements, data migration and system interfaces. His background in information technology spans over 20 years in system development and project implementations for financial services, telecommunications and health care. Slaughter has participated as a mentor in Year Up and is currently a Technology Association of Georgia (TAG) member. In 2020, Slaughter was a finalist for the Georgia Chief Information Officer of the Year Healthcare ORBIE Award which recognizes CIOs who have shown excellence in technology leadership. He received his bachelor of science degree in chemical engineering from Tulane University and is proficient in several database formats, operating systems, languages and software applications.
Natasha Avery, DRPH, LMSW, CHES, CPHQ
Senior Executive Director, State & Federal Programs
Dr. Natasha Avery is the senior leader for Alliant's program management office, focusing on the success of contract implementation and achievement of metrics. She provides operational direction and data-driven quality improvement strategies to support Alliant's Medicare and Medicaid contracts and offers strategic direction across health settings, including nursing homes, hospitals and dialysis providers.
Dr. Avery has 20 years of health care experience and extensive knowledge in end-stage renal disease (ESRD), quality improvement, social work and public health initiatives. Prior to her current role, Dr. Avery was the executive director of Alliant's ESRD Network 8 contract from 2017-2021 and patient services director from 2008-2016. In these roles, she was responsible for the daily operational oversight, managing grievance investigations, patient and family engagement activities, and providing technical assistance to the ESRD provider community.
Dr. Avery currently serves as a member of the board of trustees for the Mississippi Kidney Foundation and previously served on the board of directors for the National Forum of ESRD Networks. Dr. Avery has presented at numerous national and regional conferences on various topics and served on technical expert panels, advisory boards and focus groups. In 2018, she was recognized by the Mississippi Business Journal as a 50 Leading Business Women honoree. She is an active member of the Junior League of Jackson, participating in numerous volunteer projects to promote children's health, early literacy, and social development.
Dr. Avery obtained a doctorate in public health, a licensed master prepared social worker, a certified health education specialist, and a certified professional in health care quality.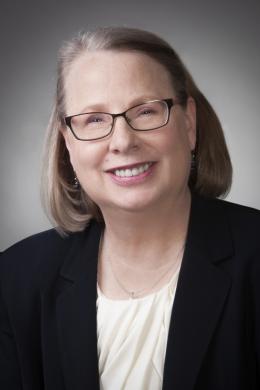 Linda Kluge, RD, LD, CPHQ
Senior Executive Director, Quality & Strategic Alliances
Linda Kluge is the senior executive director of Quality & Strategic Alliances for Alliant Health Solutions. She has more than 45 years of experience in dietetics and quality management and has held supervisory, management and clinical roles for various health care providers.
Kluge joined Alliant, then known as the Georgia Medical Care Foundation, in 2003 as a quality improvement and education specialist. She then served as a home health/nursing home/quality team manager before being promoted to the director of the Quality Improvement Organization and serving as an Alliant executive management team member. She has extensive experience working with nursing homes, hospitals and communities on initiatives for patient safety, care transitions and beneficiary protection.
Before joining Alliant, Kluge held several positions at Beverly Enterprises, a long-term care, skilled nursing and rehabilitation provider, including serving as a senior director of its quality management department. She started her dietetics career as a dietary consultant for Judy Ford Stokes & Associates in Georgia and Florida.
After earning a bachelor of science degree from Hood College in Frederick, Maryland, Kluge completed the coordinated undergraduate program in dietetics at Johns Hopkins Hospital in Baltimore and professional development in gerontology certificate from Emory.
She received the Distinguished Service Award from Aging Services of Georgia, the President's Mentor Award from the Florida Dietetic Association, the 2018 American Health Care Association Mary K. Ousley Champion of Quality award, and the 2020 Distinguished Service Award from the Gerontology Institute at Georgia State University.
Kluge represents Alliant on the American Health Quality Association Board of Directors. Currently, she is a national, state and local member of the Academy of Nutrition and Dietetics, a member of the National Association of Healthcare Quality and the Georgia Association for Healthcare Quality, and a member of the Southeast Association of Facilitators. In addition, Kluge is a leadership team member of the Dunwoody Evening Community Bible Study.
Mary Albin, BS, CPHQ
Executive Director, ESRD Alliant Networks
Mary Albin is Alliant Health Solutions' executive director of the End-Stage Renal Disease (ESRD) Networks 8 and 14 under the Centers for Medicare & Medicaid Services contract. Network 8 serves ESRD patients in Alabama, Mississippi and Tennessee, and Network 14 serves ESRD patients in Texas. Albin is responsible for the overall strategic and operational oversight of the Network contracts operations.
Albin's experience in health care operations management, with an emphasis on end-stage renal care, spans more than 30 years. Before joining Alliant in 2017, Albin served as DaVita Kidney Care's group facility administrator in the Dallas area. She managed nursing services and patient care operations for the organization's hemodialysis facilities.
Albin holds a bachelor's degree in organizational leadership from Chapman University and is a Certified Professional in Healthcare Quality from the Healthcare Quality Certification Commission. She is a governor-appointed member of the Chronic Kidney Disease Task Force of Texas. In addition, she serves as a National Forum of ESRD Networks Medical Advisory Council member and vice chair for the Executive Director Advisory Council.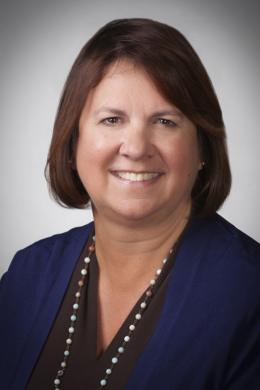 Kimberly J. Rask, MD PhD
Chief Data Officer
Dr. Kimberly J. Rask is the chief data officer at Alliant Health Solutions. She has provided clinical and analytic direction at Alliant for economic evaluations, patient safety initiatives, quality data reporting and community-based interventions since 2008. In addition, she leads a data analytics team that monitors quality improvement initiatives across health care settings, including hospitals, long-term care facilities and physician practices, using evidence-based practices and robust performance monitoring measures.
A primary care physician and health economist, Dr. Rask previously held joint appointments in health policy and management at the Rollins School of Public Health and Medicine at the Emory University School of Medicine. Her research and teaching focused on quality improvement and outcomes measurement. She has published over 100 book chapters and peer-reviewed articles on primary care practice, cost-effectiveness, quality improvement and outcomes measurement.
Dr. Rask has served on national expert panels for the Centers for Medicare and Medicaid Services, the federal Agency for Healthcare Research and Quality, the Centers for Disease Control and Prevention and the National Quality Forum (NQF). She currently chairs the Rural Advisory Group for the Measures Application Partnership at NQF. Dr. Rask also serves as a grant reviewer for federal programs and foundations and a journal reviewer for clinical and health services research journals. In addition, she is an advisory board member for Project Open Hand, an Atlanta-based nonprofit that helps people prevent or better manage chronic disease through healthy home-delivered meals and nutrition education.
A magna cum laude graduate of Bryn Mawr College, she attended the University of Pennsylvania School of Medicine. After completing her residency in internal medicine, Dr. Rask was a Robert Wood Johnson Clinical Scholar and completed the doctoral program in health economics at the Wharton School of the University of Pennsylvania along with a fellowship in general internal medicine at the Hospital of the University of Pennsylvania.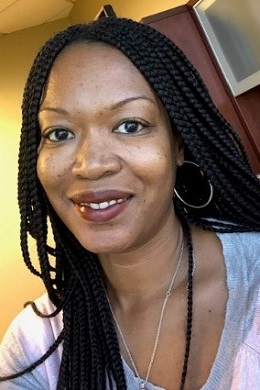 JoVonn Givens
Task Order Director
JoVonn Givens is the task order director for the Quality Innovation Network-Quality Improvement Organization (QIN-QIO). She facilitates quality improvement through implementation and monitoring of CMS contract tasks including developing quality improvement projects, maintaining deliverable schedules, evaluating interim and outcome goals, and collaborating with internal and external stakeholders. Givens has over 15 years of quality improvement experience and six years of health education and public health research experience. During her tenure at Alliant, she has served in various roles including evaluation specialist, chronic kidney disease theme manager, internal quality control & evaluation lead, and Georgia state program director. Givens holds a bachelor of science in biology from Florida Agricultural and Mechanical University and a Master of Public Health degree from the University of Alabama at Birmingham.  In 2017, she obtained her Six Sigma Green Belt.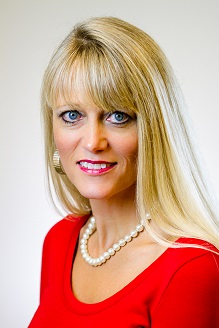 Leighann Sauls, RN, CDN
Program Director for Georgia, Kentucky, North Carolina, and Tennessee
Leighann Sauls is the Program Director for Georgia, Kentucky, North Carolina and Tennessee where she develops implements, and evaluates quality improvement initiatives to improve the quality of care for Medicare beneficiaries. She is a registered nurse and a certified dialysis nurse with more than 27 years of nursing experience and 20 years of quality improvement experience. Sauls is currently a member of the American Nurses Association and American Nephrology Nurses Association.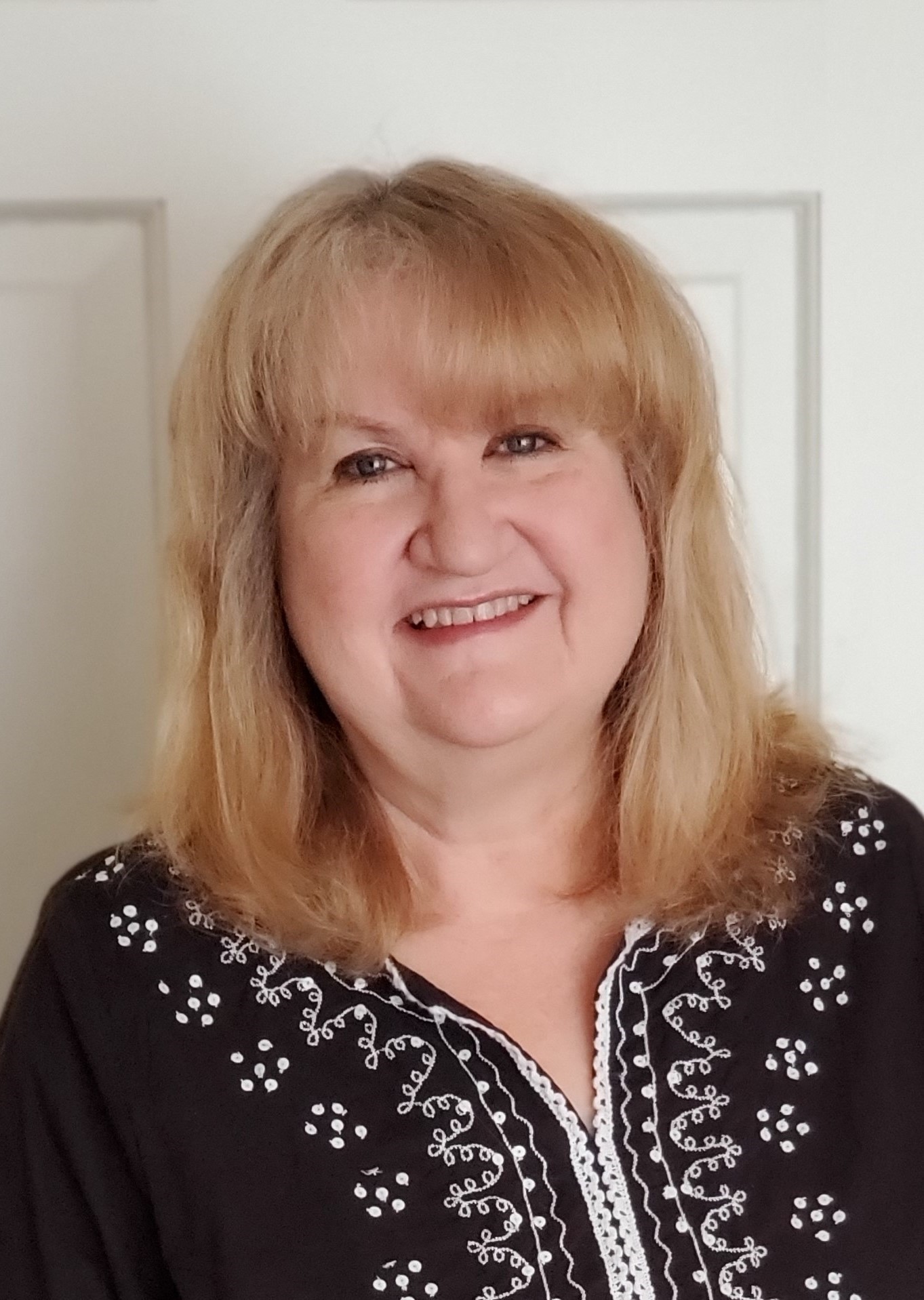 Julie Kueker, MBA, BS MT (ASCP)
Program Director Alabama, Florida, and Louisiana
Julie Kueker has been with Alliant Health Solutions since February 2020 and has served as the Senior Quality Advisor for Louisiana, working with both nursing homes, community coalitions, and stakeholders across the state. She has also worked with nursing homes on Targeted Response Quality Improvement Initiatives (TR-QIIs) and vaccination QIIs. Prior to joining the Alliant team, Julie led five states in nursing home quality improvement with her previous QIN-QIO.  She has a Master of Business Administration (MBA) degree and successfully completed the LEAN Six Sigma Green Belt certification in 2019.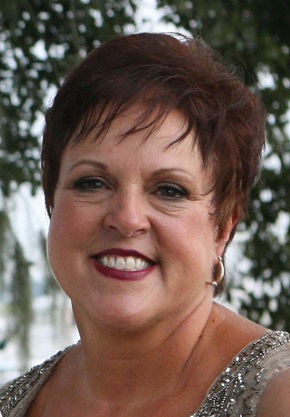 Donna Cohen, RN, BSN, CCM
Director of Quality Programs
Donna Cohen serves as the Director of Quality Programs. She is responsible for the Hospital Quality Improvement (HQIC) work, which provides technical assistance to improve opioid misuse, reduce patient-harm and readmission rates, as well as provide support for the current pandemic. She is also responsible for Alliant's work with physician practices to improve chronic disease measures. Cohen has over 35 years of health care experience in both inpatient/outpatient and physician practice settings, including managed care. She has experience in hospital and practice management, as well as managing multiple-state contracts with subcontractors who recruit and engage large numbers of healthcare providers in quality improvement initiatives. Certified in Epic-Ambulatory software, as a clinical informatics lead, Cohen also has extensive experience using information technology tools such as Salesforce to support and manage large-scale quality improvement reporting efforts across various healthcare environments.