Patient Safety Topic: ADE Anticoagulants and Use of Hospital Portal
April 29, 2022
Russell Medical Center is an 81-bed hospital located in Alexander City, AL and is 1 of 6 "five star" hospitals in the state of Alabama recognized by CMS. During a recent Quality Leader Summit, Brenda Duncan, RN, Director of Quality Management and Jerry Holley, RPh, Director of Pharmacy shared their success regarding the use of the Hospital Portal to analyze their ADE anticoagulant data.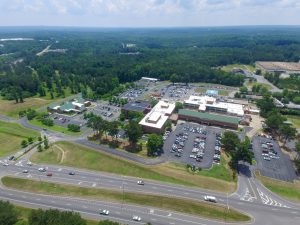 During a coaching call with the Alabama Hospital Association and an Alliant Pharmacist, an increase in ADE anti-coagulants was reviewed. Opportunities for improvement were the ability to identify ADEs and gain access to resources for best practice interventions. Ongoing goals included recognition of ADEs, identification of cases and identification of the causes of increased ADEs.
Pharmacy-led Interventions included:
Dosing protocols
Clinical data support
Dosage adjustments for renal and liver function
Both Brenda and Jerry say that they have benefited from their engagement with Alliant HQIC and recommend to "know your numbers". Other helpful hints are below.
Access the HQIC portal. Ask you performance improvement adviser for assistance.
Review the ICD-10 captured data
Top five ICD-10 codes for claims: D649, D62, R791, K922, K921
These claims capture 80% of ADE
For more information on hospital testimonials, see HQIC Quality Leader Summit on the Alliant website.