Oregon Hospital Improves Use of Prescription Drug Monitoring Program (PDMP)
September 22, 2023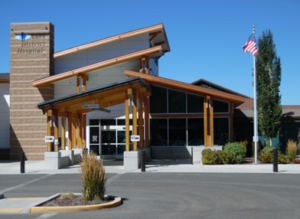 Lake Health District Hospital, a 24-bed critical access hospital in Lakeview, Oregon, implemented steps to improve the safe use of opioids in their facility. Alena Acklin, process and quality improvement coordinator, chose to focus on the Prescription Drug Monitoring Programs (PDMPs) as an important step to improve opioid prescribing practices. As part of this work, the team focused on the practice of checking PDMP data when applicable. Promoting Interoperability Program has "query PDMP" as one of the measures. Read More
When the project began, the hospital was not meeting the measure requirements and experienced difficulty convincing providers of the importance of checking PDMP provided to their patients. Alena and the team focused on the following interventions:
Identified a nurse champion who educated each provider and confirmed that the system was working for them
Integrated the PDMP into the Cerner system and created a monitoring system to review compliance by the provider
Provided follow-up to providers who demonstrated less than 100% compliance
Shared an "achievement dashboard" via whiteboard, which created competition among the providers
The efforts of the Lake Health District Hospital Team are having a positive impact. As of August 2023, the hospital achieved 67% compliance with the PDMP and has now spread the work to the outpatient clinic environment. As of April 2023, the Relative Improvement Rate (RIR) for ADE Opioids was 100%, with no events in the past year and a 38.89% RIR for Opioid Dose at Discharge. Congratulations, Lake Health District Hospital!