Leadership Lesson – August 2022: Kindness Found Amid the Pandemic – Lessons From the Field
July 28, 2022
Words of advice from leaders on the front lines.
This month's leadership lesson is from Julie Kueker, Alliant Health Solutions program director for Alabama, Florida and Louisiana.
Kindness Found Amid the Pandemic: Lessons From the Field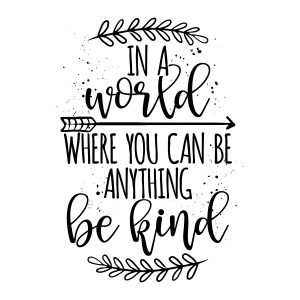 "In a world where you can be anything, be kind." – Unknown
I see this quote almost daily. It has been posted on a restaurant sign near me for months. For most, it is just a friendly suggestion. Every time I see it, I remember the lessons in kindness I learned from so many health care providers and leaders amid the COVID-19 pandemic.
The pandemic and COVID-19 had health care settings scrambling for best practices to provide quality and timely care. As you can imagine, the staff bore the brunt of the stress associated with massive changes to policies and procedures. However, Alliant Health Solutions heard many inspirational stories of kindness and nurturing each other to combat stress, including:
Posting inspirational quotes near the PPE stations for all to see
Bringing in mental health professionals
Granting mental health PTO days that didn't count against the staff PTO bank
Going grocery shopping for CNAs
Writing thank you notes to the staff for their hard work
Listening to the stories and acknowledging the journey
Since COVID is not done with us yet, it is important to remember that your staff is still under stress. According to the CDC, it is critical that you recognize what stress looks like and take steps to build your resilience. Here are some of the CDC's tips to cope and enhance resilience:
Communicate with your coworkers, supervisors and employees about job stress.
Remind yourself that everyone is in an unusual situation with limited resources.
Identify and accept the things that you do not have control over.
Recognize that you are performing a crucial role in fighting this pandemic and doing the best you can with the available resources.
Increase your sense of control by keeping a consistent daily routine when possible.
Even though Mental Health Awareness month has passed, and June was Post-Traumatic Stress Disorder Awareness month, it is important to remember that the core of both campaigns is kindness and understanding. A simple sign to "Be Kind" is a reminder of all the leaders who have shown incredible kindness to their coworkers and residents and a reminder of how identifying and learning how to deal with stress can lead to kindness.