Alabama Hospital Demonstrates Improvement with HAI Review Team
September 28, 2022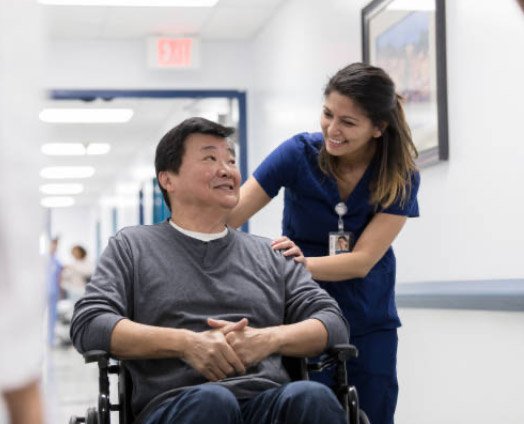 Northeast Alabama Regional Medical Center is part of the Regional Medical Center (RMC) located in Anniston, AL. It is comprised of two campuses, NEARMC, a 338-bed hospital and Stringfellow, a 125-bed hospital.

According to NHSN data, NEARMC has been maintaining zero rates for both CAUTI SIR All Units and CLABSI SIR All Units since November 2021. In addition, there are currently downward trends in both Catheter Days per Patient Day and Central Line Days per Patient Day.
Debra Holmes, RN, BSN, CCDS, Director of Case Management/Quality/Social Services/CDI contributes their success to the multidisciplinary Hospital-Acquired Infection (HAI) team. Their team consists of Nursing leadership and management, Quality, Infection Prevention and Medical Staff. The HAI team meets every two weeks or more often to conduct a root cause analysis on each failure and apply inclusion/exclusion criteria. The team decides as a group if it is a true reportable CAUTI/CLABSI.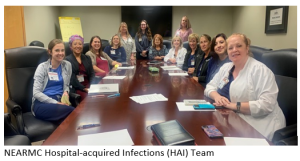 After the team reviews the data, they "shop at The Gaps" to identify and implement interventions which include the challenges and solutions listed here.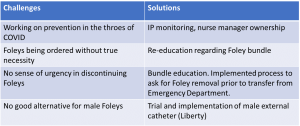 Congratulations to NEARMC and RMC/Stringfellow for showing resilience throughout the pandemic to improve CAUTI and CLABSI outcomes. See Northeast Alabama Regional Medical Center's webinar presentation recorded on September 27, 2022.